PEER 150 New York Regional Dinner
Dream Downtown
Monday, November 18th, 2019
November 18th, 2019
5:00 pm

– Networking & Cocktail Reception
6:00 pm

– Dinner Served
6:30 pm

– PEER 150 Welcome Comments

6:45 pm

– How to Build Your Personal Brand

Anyone who follows Anthony Melchiorri, host of the Travel Channel program "Hotel Impossible" now entering its 9th season, is familiar with his direct, honest style and commitment to excellence. Appreciated for his ability to enable people to take ownership of issues, he helps to empower them to make decisions that make their work and lives more meaningful.
After the most successful season yet of the popular hotel transformation series, Travel Channel is expanding Anthony's role to include two new shows, "Hotel Impossible: Five Star Secrets" and "Hotel Impossible: Showdown."
Throughout Anthony Melchiorri's meteoric career he has consistently proven that nothing is impossible and the only limitation is lack of imagination.
7:45 pm

– Q&A & Additional Networking
8:30 pm

– Adjourn
For more information about sponsorship, please contact TylerVezzani@thepeer150.com.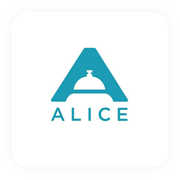 Manage staff work and guest communication across departments with the ALICE operations platform. By joining all the departments of your hotel onto a single operations platform for internal communication and task management, ALICE helps your staff act as a team to provide consistently excellent service.
Since the company was founded in 2013, ALICE has gained serious traction in the industry working many of the world's leading hotel brands, including Two Roads Hospitality, Dream Hotel Group, Grupo Posadas, SIXTY Hotels, NYLO Hotels, and Leading Hotels of the World. The company acquired concierge technology provider GoConcierge in 2017.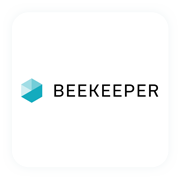 Beekeeper's mission is to transform the way 2 billion frontline employees work with a mobile-first communication platform that reaches every shift, location, and language through real-time one-on-one and group messaging. Beekeeper is the best employee app to exchange information, share property updates, and communicate best practices within or across departments in 30 languages. Quick to implement and even easier to use, Beekeeper integrates with the existing operational systems you rely on and makes them accessible to everyone in one central access point. Beekeeper works with renowned brands such as SIXTY Hotels, Marriott, Concord Hospitality Enterprises and more. Learn more at
beekeeper.io
.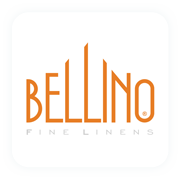 BELLINO has provided exquisite linens for the bed, bath, and table for 25 years and is one of the most distinguished luxury brands in the industry.
A few years ago we approached the hospitality world and became its most dynamic textile supplier: our small team, flexibility and growth path allow us to be competitive against all price points.
We manufacture bed linens in 100% cotton and poly-cotton, terry towels and bathrobes, blankets and throws and table linens
We offer plain and highly personalized products and 3 levels of prices: good, better and best.
Our showroom is in NYC and warehouses in NJ and MIAMI where we provide stock service and immediate deliveries.
Our designs dress the rooms of some of most exclusive 5 stars hotels, boutique hotels, restaurants and cruise ships.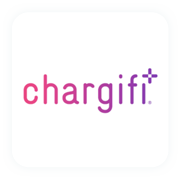 The world is going electric and electric is going wireless.
We now live in the mobile first age of digital dependency, and providing easy access to power is an opportunity but also critical for businesses to keep app-thirsty customers and employees powered up and connected. With almost 1 billion wireless charging devices said to be in circulation by 2020, and therefore enabling mass deployment, connecting into other systems and future proofing your charging infrastructure will be a critical foundation for future smart cities. Chargifi, a global leader, builds the foundational technology that transforms the way the world manages, monitors and monetizes power with organizations of all size and scale.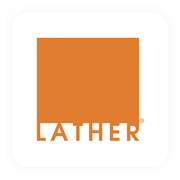 A head to toe wellness brand focused on helping travelers be their most vibrant, happy and healthy versions of themselves every day. Whether you're looking for in-room amenities, turn down, retail, spa or VIP gifting, we're here for you. And we don't stop there. We also create in-room wellness activations and self-care events for transformative experiences. LATHER delivers daily wellness and joy.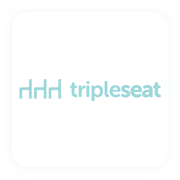 Tripleseat is a sales and catering program for modern hotels that enables them to book more group business and streamline the event planning process.
Tripleseat was founded by Jonathan Morse, a former VP of Sales for Starwood Hotels, who has more than 20 years of experience with both hospitality and technology. Jonathan realized that there was no web-based sales and event platform on the market that can help increase group sales and streamline the event planning process. Tripleseat launched in 2009, and now more than 5,000 venues in 18 countries and 35,000 event sales managers are using Tripleseat every day.
Tripleseat with SmartSuite is a complete web-based platform that will power any hotel sales team to waste less time doing data entry and document creation and updates, manage and enhance the guest experience, and improve communication internally with unlimited users at no cost. Sales and event managers can keep track of every detail and change, plan every event seamlessly, and more. Tripleseat is the one-stop shop that has the tools to drive sales and simplify every aspect of event management, capture leads instantly from multiple sources, track effectiveness of marketing initiatives, and has very extensive reports to help to grow your business and increase revenue.
355 W 16th St.
New York, NY 10011
A boutique New York City Hotel with an emphasis on service and after-dark possibilities.
Fronted by an ocean liner-inspired stainless steel façade and riddled with porthole windows, the grand exterior of Dream Downtown hails its 1960s role as the National Maritime Union headquarters. Inside, it's the stuff of reveries – a lobby that seems to buzz with energy as if alive on its own; a glass-bottomed swimming pool floating in the ceiling high above; pockets of guests and locals alike catching up over cocktails or being mesmerized by their gadgets.